EXTEND YOUR BUSINESS REACH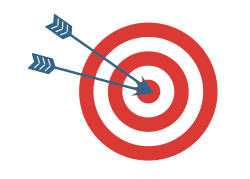 Are you tired of struggling to find qualified leads for your business? In today's digital age, traditional methods of lead generation just aren't enough. That's where our web, email, and social lead generation services come in.
At Sweet Brier Media, we specialize in helping small businesses like yours generate high-quality leads that convert into loyal customers. We understand that every business has unique needs, so we tailor our strategies to deliver targeted results.
First, let's talk about web lead generation. We optimize your website to attract and capture leads effectively. Through strategic placement of call-to-action buttons, lead capture forms, and landing pages, we ensure that visitors to your website are engaged and encouraged to take action. We also leverage search engine optimization (SEO) techniques to improve your website's visibility, driving organic traffic and increasing the chances of lead generation.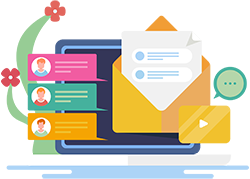 Next, our email lead generation strategies are designed to build a strong database of interested prospects. We create compelling email campaigns that resonate with your target audience, offering valuable content and incentives to encourage sign-ups. With our expertise in crafting personalized and automated email sequences, we nurture leads and guide them through the sales funnel, ultimately increasing the chances of conversion.
But that's not all. Social media lead generation is a powerful tool that we utilize to its fullest potential. We identify the social media platforms where your target audience spends the most time and create engaging content that captures their attention. We leverage social media advertising to reach a wider audience and drive targeted traffic to your website or landing pages. By implementing effective lead capture strategies on social media, we ensure that you never miss an opportunity to convert potential customers.
We engage advanced analytics and tracking tools to measure the performance of our lead generation campaigns. We provide you with detailed reports and insights, so you can see exactly how our efforts are impacting your business's bottom line.
Partnering with Sweet Brier Media means gaining access to a wealth of knowledge and expertise in lead generation. We stay up-to-date with the latest trends, techniques, and best practices to ensure that your business stays ahead of the competition.
So, are you ready to supercharge your lead generation efforts and watch your business thrive?
Contact us today for a consultation, and let's discuss how our web, email, and social lead generation services can help you achieve your business goals!