CONTENT MANAGEMENT
Is managing your website becoming a time-consuming and overwhelming task? Are you struggling to keep your website up to date with fresh and engaging content? That's where our website content management services come in.
Sweet Brier Media provides comprehensive website content management solutions that allow you to focus on your core business while we take care of your website. We understand the importance of a well-maintained and regularly updated website in attracting and engaging your target audience.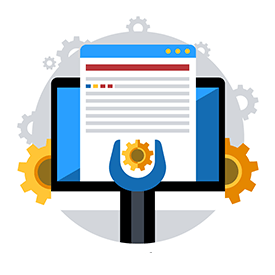 Our content management services encompass a wide range of tasks, including content creation, editing, publishing, and optimization. Whether it's writing compelling blog posts, refreshing product descriptions, or optimizing your website for search engines, we handle every aspect of content management to ensure your website remains fresh and relevant.
We take pride in our ability to create engaging and valuable content that resonates with your audience. Our team of skilled writers and editors will craft compelling narratives that highlight your brand's strengths, effectively communicate your key messages, and encourage your visitors to take action. We ensure that your content is informative, well-structured, and optimized for search engine visibility.
In addition to creating new content, we also ensure that your existing content is regularly reviewed, updated, and optimized. We conduct comprehensive content audits to identify outdated or underperforming content and recommend improvements to enhance its relevance and effectiveness. By staying on top of content maintenance, we ensure that your website reflects the latest industry trends and best practices.
Our content management services also extend to managing multimedia elements on your website. From images and videos to infographics and interactive content, we ensure that all media assets are properly organized, optimized, and integrated into your website to provide an immersive and engaging user experience.
By partnering with us for website content management, you gain peace of mind knowing that your website is in expert hands. We keep track of content performance, monitor website analytics, and provide you with regular reports to measure the impact of our efforts.
So, are you ready to offload the burden of website content management and elevate your online presence? Contact us today for a consultation, and let's discuss how our website content management services can help you maintain a dynamic, engaging, and successful website!